Valentine Card Oekaki Contest 2013
Official art contest (Contests)
Welcome to Chibi Pixel Doll Dress-Up's official Valentine/White Day Card Oekaki Contest!
For this contest we're going to tell love stories through cards!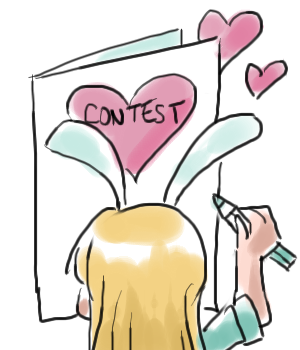 ***
~ Valentine's Day ~
In Japan, Valentine's Day is typically observed by girls and women presenting chocolate gifts (either store-bought or handmade), usually to boys or men, as an expression of love, courtesy, or social obligation. Handmade chocolate is usually preferred by the recipient because of the perception of sincerity, effort, and emotion put into a home-made confection.
~ White Day ~
On White Day, the reverse happens: men who received a honmei-choco or giri-choco on Valentine's Day are expected to return the favor by giving gifts. Traditionally, popular White Day gifts are cookies, jewellery, white chocolate, white lingerie, and marshmallows. Sometimes the term sanbai gaeshi is used to describe the generally recited rule that the return gift should be two to three times the cost of the Valentine's gift.
February 12th - March 14th
Assignment
Design the Valentine card you would send to your crush, and do it right here in the oekaki! Anonymous or not is your decision.
Judging
will be done according to the number of "favorites" a piece collects. The moderators will have the final say in case of a tie or when the results are suspicious. (so don't tell all your friends to vote for you)
Winner
The final winning picture will be featured in an announcement
Entries










***
Winner announcement
***
Last changed: March 13, 2013 by Karin
Author(s): Karin, Alina_Mau
Visible to users and non-users