Character description for Karin

Gift art
Oekaki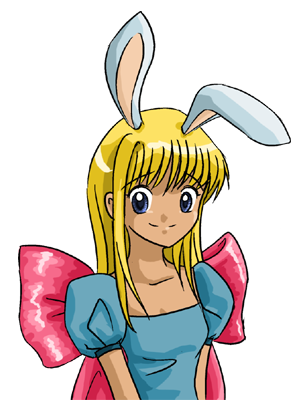 Status
Available but might be playing Pokemon
Site Mission
To provide a carefree, accessible place for people to expand their creative abilities.
About me
Yes, I am the administrator
ASL: 29/female/Delft, The Netherlands
Birthday: December 8
Art:
Online portfolio
My life
Graduated from university in 2009 and now working as a software engineer. This site is my biggest hobby <3 I live with my husband and bunny. You may know me from sites such as Elftown, Gaia and Kingdom of Knuffel. My laptop is pink.
Random things I enjoy
Graphic tablets, music, karaoke, martial arts, artificial intelligence, robots, game design, cartoons, laser tag, bunnies, camping, golf, science fiction movies, web comics, manga & anime, swans, sushi, planet earth, point-and-click adventure games, instant noodles.
Currently reading/watching/playing
Pokemon X
, Maison Ikkoku, SWTOR, Japanese for Busy people
External links
My Gaia hangout:
Noodles & Doodle
s
My KofK hangout:
CPDD!
Oh, and I love getting so much art from everyone, but just so you know, I lack the sense of morality to return the favor - most of the time ;P
Personal Quotes
A bunny is a type of scissors.
You can recognize a good idea by everything falling into place.
~



Join date: September 3, 2008
Birthday: December 8
This person is a site moderator
This person is a site artist
Karin was last seen on December 12, 2013 (22 minutes ago)