Character description for coolcool9090


♥My Life on CPDDU♥
January 20th 2012: I joined Chibidoll
August 22nd 2012: Chibidoll's 4th Aniversary!
October 10th 2012: I was made a site artist!
October 14th 2012: My first Item was accepted!
December 20th 2012: My first CPDDU Birthday!
Feburary 10th 2013: Realised I'd been on chibidoll for over a year!
December 20th 2013: My second CPDDU Birthday!
January 20th 2014: My second year on CPDDU!
April 5th 2014: Became a site Moderator!

♥
Anime Shows Watching/Finished
♥
Soul Eater:
Angel Beats:
Free!:
Sword Art Online:
Blue Exorcist:
Fairy Tail:
Attack on Titan:
Beyond the Boundary:
OHSHC:
Death Note:
P.S. If you know any really good animes like these please tell me! Always looking for new shows that I can get into and totally bawl my eyes out when its over!
♥ ♥
PRESENTS FROM FRIENDS!
♥ ♥
http://i40.tinypic.com/2wfr2qd.png
-

http://eemmmmyy10.deviantart.com/art/Coolcool9090-298972727
-

http://gurpnet.nl/superkarin/oekaki.php?id=1167
-

- oh mergawd >3<
- Thankiessss :3

http://i1052.photobucket.com/albums/s447/Konata_Izumi_01/cc9090_zps121648dd.png
-

http://oi43.tinypic.com/13zwuhe.jpg
-

♥ ♥ Other Websites! ♥ ♥

Steam: Galactic_Cat

Chicken Smoothie: Coolcool9090

ROBLOX: Coolcool9090


Tumblr: FreeCeeCee Blog Called: MirbellCrossing

Go ahead and add me on any of these sites!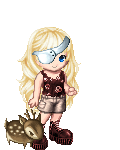 Tee Hee~



Join date: January 20, 2012
Birthday: December 20
This person is a site moderator
coolcool9090 was last seen on July 29, 2014 (34 hours ago)